Our Customers
Designed specifically for how staffing agencies operate.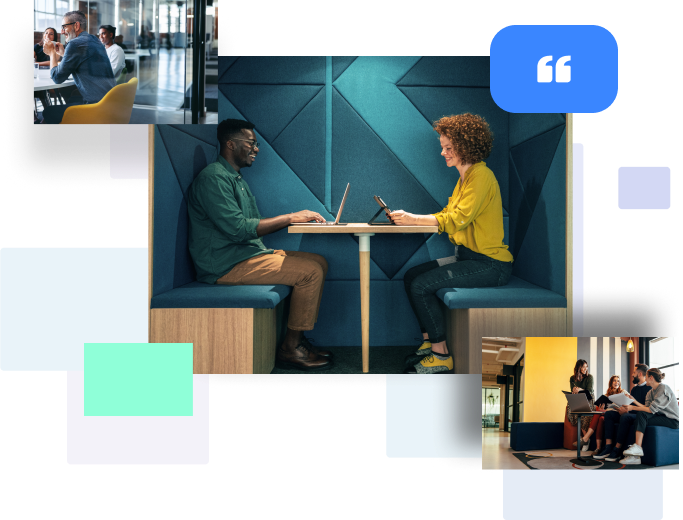 "We believe integrations are a critical part of creating a holistic, staffing ecosystem. RefAssured integrations are entirely focused on ATS platforms and other products built specifically for staffing agencies."
See Case Study
"The automation and reliability of their software have saved us significant time and improved the overall quality of our candidate evaluation."
See Case Study
"We believe integrations are a critical part of creating a holistic, staffing ecosystem. RefAssured integrations are entirely focused on ATS platforms and other products built specifically for staffing agencies."
See Case Study
"We believe integrations are a critical part of creating a holistic, staffing ecosystem. RefAssured integrations are entirely focused on ATS platforms and other products built specifically for staffing agencies."
See Case Study
"We believe integrations are a critical part of creating a holistic, staffing ecosystem. RefAssured integrations are entirely focused on ATS platforms and other products built specifically for staffing agencies."
See Case Study

"We believe integrations are a critical part of creating a holistic, staffing ecosystem. RefAssured integrations are entirely focused on ATS platforms and other products built specifically for staffing agencies."
See Case Study
"We believe integrations are a critical part of creating a holistic, staffing ecosystem. RefAssured integrations are entirely focused on ATS platforms and other products built specifically for staffing agencies."
See Case Study
"We believe integrations are a critical part of creating a holistic, staffing ecosystem. RefAssured integrations are entirely focused on ATS platforms and other products built specifically for staffing agencies."
See Case Study
"We believe integrations are a critical part of creating a holistic, staffing ecosystem. RefAssured integrations are entirely focused on ATS platforms and other products built specifically for staffing agencies."
See Case Study
"We believe integrations are a critical part of creating a holistic, staffing ecosystem. RefAssured integrations are entirely focused on ATS platforms and other products built specifically for staffing agencies."
See Case Study
"We believe integrations are a critical part of creating a holistic, staffing ecosystem. RefAssured integrations are entirely focused on ATS platforms and other products built specifically for staffing agencies."
See Case Study
"We believe integrations are a critical part of creating a holistic, staffing ecosystem. RefAssured integrations are entirely focused on ATS platforms and other products built specifically for staffing agencies."
See Case Study
"We believe integrations are a critical part of creating a holistic, staffing ecosystem. RefAssured integrations are entirely focused on ATS platforms and other products built specifically for staffing agencies."
See Case Study
"We believe integrations are a critical part of creating a holistic, staffing ecosystem. RefAssured integrations are entirely focused on ATS platforms and other products built specifically for staffing agencies."
See Case Study